Last Updated on August 2, 2022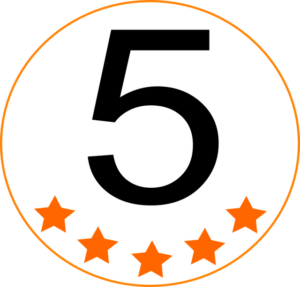 Google Search Console, formerly known as Google Webmaster Tools, is an essential free service offered by Google to all site owners. It is designed to help site owners maintain and monitor their site's presence in Google search results. It also has a number of other excellent uses that we're going to go over with you in this article.
If you're not yet verified in Google Search Console, the process is simple. Visit this page, where it will ask you to sign in with your Google account. From there, it will ask for your website address. After providing your address, it will then give you a number of options for you to verify that you own the site. Once you've verified that you are the actual owner of the site, you'll be able to reap all the benefits Search Console has to offer.
Why should a site owner want to verify his or her site with Google Search Console? We understand that it's not enough for us to just say it's an essential service, so the following are some of the top reasons to verify your site with Search Console today.
Our Top 5 Reasons For Using Google Search Console
Direct Communication With Google
Search console is the only place where you can receive direct feedback from Google about your site. Within Search Console you can receive messages from Google regarding any or all of the following:
Whether or not Google is able to index your content

If there are any issues on your site related to viruses or malware

If there has been an attempted hack on your site

If Google has issued a manual penalty on your site

If there are an abundance of 404 errors on your site

And so on…
What we're trying to say is, if there is an issue affecting the performance or search presence of your website, you will find out about it first in Google Search Console.
Mobile Usability
You may believe your site is mobile friendly, but do you know if it is truly mobile friendly in Google's eyes? With the Mobile Usability module you can see if Google has detected any errors with your site that may prevent it from being considered truly mobile friendly. If your site is not considered mobile friendly according to Google it will affect the appearance of your site in mobile search results, and likely affect the traffic you're receiving on mobile as well. That may be why this module is found under the Search Traffic section of Google Search Console.
Broken Links
Broken links are a top annoyance and deterrent for website visitors. No one likes clicking through on a site only to be greeted with a 404 error. The error report in Google Search Console will let you know exactly how many broken links are on your site at a given time; including where they are and which pages are linking to them. With this information you can fix the broken links and keep your website visitors happy.
Keywords
Google Search Console is one of the last sources of keyword information we have from Google since the implementation of 'not provided' keywords in Google Analytics. Within Search Console you can get a list of the keywords people have used to find your site in organic search results. What it will not tell you are the exact pages which are ranking for those keywords. Although, you'll at least get an idea of which keywords Google is associating your site with. It's not a perfect substitute for not provided, but it's still a valuable source of keyword information.
This information can be found by going to Search Traffic > Search Analytics, as seen below:
Sitemaps and Indexing
One certain way to ensure Google is indexing the most important pages on your site is to submit an XML sitemap to Google, which can be done by going to Crawl > Sitemaps > Add/Test Sitemap.
From there you simply enter the addresses of your XML sitemap and it will be added to Search Console. Once a site map has been submitted, Google will know exactly which pages to crawl and where they are located. Think of it as supplying a roadmap for your site to Google's crawlers. As you add pages to the site your site map should be dynamically updated, which means Google will be able to identify and index your new content more efficiently.
Once a sitemap has been submitted, you can then see exactly how many pages of your website are being indexed by Google by going to Google Index > Index Status, as seen below:
Conclusion
These are a few of our top recommended uses for Google Search Console. We're just scratching the surface of what the service is capable of. If you have questions about any of the functionality we have or haven't covered, please leave a comment below.
Latest posts by Pam Aungst Cronin
(see all)